The Bearfoot Parenting Podcast
David had a heart after God. He shepherded his sheep by following them, not leading them. Daniel had an "excellent" spirit and Caleb had a "different" spirit in hm. 
I'm Cassie Hutton. A home birthing mom of 5. I help Christian moms have a home birth they desire through education and the Word. If you're an old soul that is passionate about restoring Godly wisdom and disconnecting from this interconnected world then you're in the right place. Let's discuss godly restoration through the 5H's of home: Home birth, Homeschool, Homemaking, Homemade, Home remedies & health.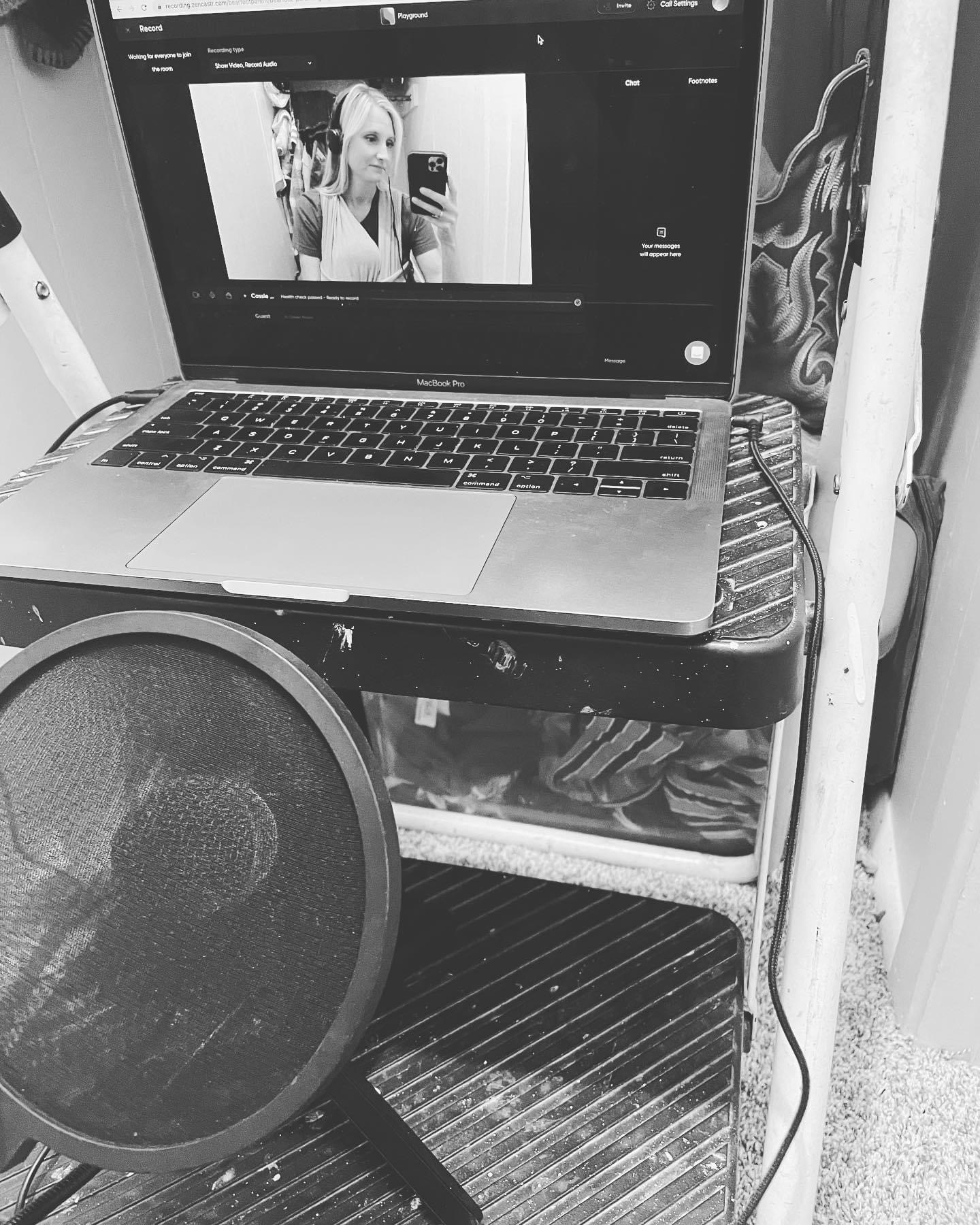 My podcast recording setup.
In a 600 sq. foot house, there are not many places to go for complete silence. And even in my "recording studio" I usually have a grunting or crying baby wrapped around me while I lock myself inside the bedroom and then in the closet so the kids can't find me and it doesn't echo or pick up any background noise. In fact, it's so quiet in there that the mic doesn't even pick up the 3-year-old that's banging on the door and screaming at me!
Most Popular Episode:
Childhood Vaccines with Jennifer Dean
Jennifer is back this time to talk about vaccines! She is a mom and a lactation consultant and childbirth educator. Her background is in kinesiology and she was a former biology teacher so she has a natural interest in vaccines.
In this episode, she shares her knowledge about childhood vaccines and how you, as a parent can make informed decisions.
Most Popular Childbirth Episode:
Lies Women Believe about Childbirth
There are way too many lies that women believe about childbirth that usually lead us to have fear and give in to interventions that cause more harm than good. In this episode, Jazman and I talk about many of the lies that she sees moms believe and some of the new age practices that can become spiritually harmful.
Some of the myths we tackle are:
You are supposed to feel like you are dying from the pain of childbirth
You have no control over your body during labor
You must listen to the doctors and do what they say
The doctors are the experts and know exactly what you need
Sage cleansing
Inviting your ancestors into your birth experience
Christian Hypnobirthing